PLEASE NOTE:
Letters of Inquiry for Spring 2017 grants are due December 1, 2016.
The general guidelines for proposal submissions apply to film submissions as well. Please note the following information particular to the submission of films:
The Foundation does not accept any materials related to Mr. Spielberg's work as a director and producer, even for topics that may be related to the Righteous Persons Foundation's grantmaking. Please contact DreamWorks at (818) 733-7000 for more information and note that they do not accept unsolicited scripts.
The Foundation generally considers films for grants only when a work tape is available for viewing and the film is near completion or is already completed.
The Foundation's support for film is primarily through the Lynn and Jules Kroll Fund for Jewish Documentary Film, which supports the completion of original documentaries that explore the Jewish experience in all its complexity. The fund is currently in transition but check back for more details.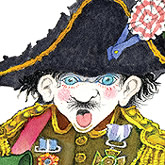 Brundibar children's opera
Berkeley Repertory Theater & New Victory Theater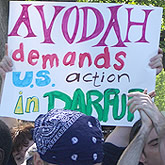 Avodah: The Jewish Service Corp
Catholic/Jewish Education Enrichment Program
American Jewish Committee