Revitalizing Jewish Arts, Culture and Identity
Jewish New Media Innovation Fund
The Jewish New Media Innovation Fund (JNMIF) is a collaboration of the Jim Joseph Foundation, Righteous Persons Foundation, and the Charles and Lynn Schusterman Family Foundation. The Fund invited proposals for projects that offer innovative ways of harnessing new digital media tools and technologies to enhance the efforts to engage young people in Jewish life. Over 300 applications were received and nine grants were awarded. The grantee portfolio offers a mix of project types including a digital platform for exploring historical dimensions of Jewish music and culture; an interactive, customizable Haggadah creator; a parenting website targeting the vast spectrum of Jewish families; and online cartoon videos teaching people how to lead Jewish rituals and holidays in their homes.
Fund for Jewish Documentary Filmmaking
Established in 1996 with a lead gift from Righteous Persons Foundation, the Fund for Jewish Documentary Filmmaking (now named the Lynn and Jules Kroll Fund for Jewish Documentary Film and housed at the Foundation for Jewish Culture) supports the creation of original documentary films and videos that promote thoughtful consideration of Jewish history, culture, identity, and contemporary issues among diverse public audiences. Many of these films have gone on to screen at film festivals around the world and have been broadcast on PBS, HBO, and other networks. Films are screened and selected by a jury panel of filmmakers, critics, academics, and presenters. Past grantees of the Fund include Academy Award-nominated films Waltz with Bashir and My Architect along with Watermarks and Trembling Before G-d.
Engaging the Next Generation
Reboot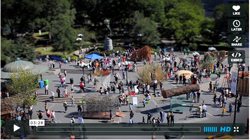 The Righteous Persons Foundation partnered with the Andrea and Charles Bronfman Philanthropies to develop Reboot, a think-tank/incubator to encourage Jews in their twenties and thirties to look at the role of identity, community and meaning in their lives. What started as an experiment has since become a successful program that has reached hundreds of thousands through programs like 10Q, a website that fuses modern technologies and ancient customs by offering a new way to engage in reflection during the High Holidays; the Sabbath Manifesto/National Day of Unplugging; and Sukkah City, a design competition with over 500 applications and twelve winners whose creations were displayed in Union Square. All of these activities are intended to engage young Jews in an exploration of what it means to be Jewish today.
Moishe House
Moishe House (MH) is a collection of homes throughout the world that serve as hubs for the young adult Jewish community (with an emphasis on ages 21-30). To date, 33 Moishe Houses exist worldwide to engage more than 40,000 attendees a year. From Shabbat dinners to book clubs to social justice rallies, residents find ways to connect their peers with the community wherever they are. RPF funds a training program to bring together MH residents to learn, network and share best practices and to deepen their own Jewish knowledge.
Strengthening Service and Social Justice
New Orleans Activism: Jewish Funds for Justice and AVODAH
RPF has been working with two organization deeply committed to integrating Jewish life and social activism for young Jews. In their effort to help communities in the Gulf Coast Region destroyed by recent disasters, Jewish Funds for Justice (JFSJ) and AVODAH both offer Jewish college students life-changing, service-learning experiences.

JFSJ sends students on a weeklong service learning trip to the South to volunteer in communities like New Orleans, Biloxi, and Plaquemine Parish to help clean up neighborhoods, tear down old structures and renovate homes. These service learning trips allow the participants to connect Judaism and social justice in a meaningful way as the trips integrate hands-on service with Jewish study and reflection.

AVODAH sends young adults on year-long programs to volunteer at local nonprofits in New Orleans with the hope of integrating Judaism and social activism in ways that nourish their ideals and provide them with the capacity for stronger, enduring activism. Participants stabilize and advance the city's anti-poverty organizations, offer the New Orleans Jewish community's fresh energy and a commitment to the community's recovery, and contribute in a concrete and effective way to alienating the devastation and social dislocation that still prevail in New Orleans years after the storms.
Promoting Understanding
Interfaith Youth Core
As a way to act on his belief that religion should be a source of cooperation not conflict, Eboo Patel founded Interfaith Youth Core (IFYC), a network of religiously diverse college students and young adults who learn understanding and respect by volunteering together in their local communities. IFYC is focusing on how best to use social media to advance their message and work. As they continue to train hundreds of youth leaders on how to use social media to better engage their peers, they are also creating an online interfaith cooperation platform to make their voices heard.

Cultural Leadership
Renewed support for a year-long program which brings together over 30 African-American and Jewish high school students from the St. Louis metropolitan area. The students gather on a regular basis to explore each other's histories and cultures through educational programming, social action, and a study tour. The program takes students to places of significance for both communities – from the U.S. Holocaust Memorial Museum to Birmingham and Selma. Participants also have an opportunity to share their experiences and lead discussions about social change with the larger community in public venues. This grant is part of RPF's national effort to support such programs in cities around the country.
While no longer a primary focus, the Righteous Persons Foundation has also made several important grants in the area of education about the events of the Holocaust and its lessons for civic responsibility, tolerance, and social activism today.
Holocaust Education and Survivor Aid
Facing History and Ourselves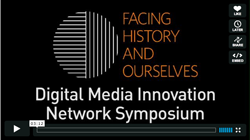 For 30 years, Facing History has been engaging students of diverse backgrounds in an examination of racism, prejudice, and anti-Semitism in order to promote the development of a more humane and informed citizenry. In training tens of thousands of teachers, offering dozens of study guides for films and television broadcasts, and coordinating special initiatives designed to help teach middle- and high students to understand the lessons of history and the importance of being civically engaged, Facing History estimates that they have reached over 1.6 million students worldwide.
USC Shoah Foundation Institute for Visual History and Education
In 1994, inspired by the process of filming Schindler's List, Steven Spielberg established Survivors of the Shoah Visual History Foundation to document the experience of survivors and other witnesses to the Holocaust, including those who aided, rescued, and liberated the survivors, before it was too late. In January 2006, the Survivors of the Shoah Visual History Foundation joined the USC College of Letters, Arts & Sciences to establish the USC Shoah Foundation Institute for Visual History and Education. With a collection of nearly 52,000 testimonies of Holocaust survivors and witnesses in 32 languages and from 56 countries, the Institute oversees the largest visual history archive in the world. With the testimonies now collected, and nearly all of them indexed, catalogued, and digitized, the Institute has now turned its attention to preservation of the archive, and to making use of this visual history for educational and scholarly efforts in many countries and languages.
For a more comprehensive listing of the Righteous Persons Foundation's grant making, please refer to our
Grants Archive
.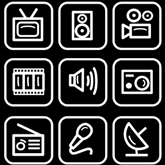 Jewish New Media
Innovation Fund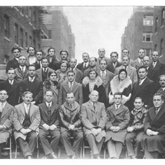 Fund for Jewish
Documentary Filmmaking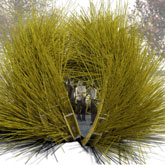 Reboot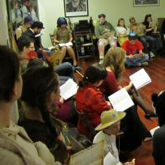 Moishe House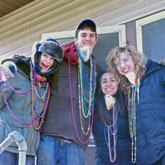 Jewish Funds
For Justice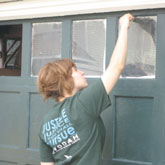 Avodah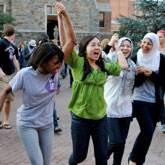 Interfaith Youth Corps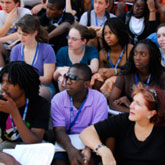 Cultural Leadership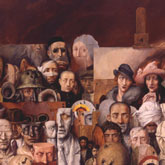 Facing History
and Ourselves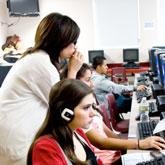 USC Shoah Foundation
Institute